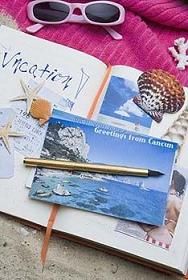 Features of this Scrapbooking PLR:
Convenience: Do you only need a few PLR articles and not the whole pack? No problem, you can buy individual articles.
How to use this PLR:
See Your PLR License before buying.

This Scrapbooking PLR pack contains 20 articles:
Article Information
Baby Scrapbook Ideas – 740 words
Baby Shower Scrapbook Ideas – 895 words
Beach Quotes for Scrapbooking – 1072 words
Birthday Scrapbook Ideas – 790 words
Disney Scrapbook Layouts Ideas – 781 words
How to Embellish a Photo Album – 494 words
How to Make a Photo Album – 557 words
How to Make a Scrapbook – 750 words
How to Make a Scrapbook From Scratch – 700 words
How to Start a Scrapbook Business – 720 words
Ideas for Scrapbooking Pages – 710 words
Journaling Ideas – 642 words
Retirement Scrapbook Ideas – 852 words
Scrapbook Paper Piecing – 652 words
Scrapbooking for Beginners – 723 words
Scrapbooking for Kids – 867 words
Scrapbooking Ideas for Boyfriend – 832 words
Scrapbooking Projects – 1427 words
Scrapbooking Quotes – 473 words
Senior Memory Book – 589 words
---
---
Pack Information:
Scrapbooking PLR Pack

File Type:

.zip (articles in txt files)


Number of articles

20

Price of individual articles

$1

Bulk discount?

Yes, 35% off if you buy the FULL pack.
($13 instead of $20,

save $7

)


Sold in part?

Yes. To request individual articles click here.


Competition

The competition for this pack is currently VERY LOW (as of January 2018). Click here to learn how many people have this pack or part of it.
Buy the FULL

Scrapbooking PLR Pack

with all 20 articles for only $13

(35% discount)
Buy individual articles here.