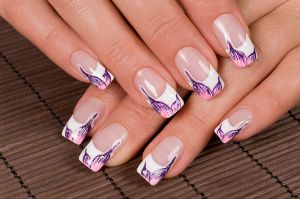 Features of this Nail Art PLR:
Convenience: Do you only need a few PLR articles and not the whole pack? No problem, you can request individual articles.
How to use this PLR:
See Your PLR License before buying.

This Nail Art PLR pack contains 22 articles:
Article Information
Acrylic Nail Designs – 819 words
Christmas Nail Art Designs – 864 words
Creative Nail Designs – 590 words
Easy Nail Designs to Do at Home – 1218 words
Freehand Nail Art – 749 words
French Manicure Designs – 873 words
French Nail Tips – 563 words
Halloween Nail Art Ideas – 790 words
Hand Painted Nail Designs – 837 words
How to Do Nail Designs at Home – 744 words
How to Draw Flowers on Nails – 839 words
How to Make Designs on Your Nails – 689 words
Japanese Nail Art Designs – 641 words
Nail Art Designs – 566 words
Nail Art Ideas – 665 words
Nail Designs for Kids – 965 words
Nail Designs for Prom – 862 words
Nail Polish Designs – 676 words
Pedicure Designs – 892 words
Short Nail Designs – 850 words
Simple Nail Art Designs – 589 words
Toenail Design Ideas – 671 words
---
---
Pack Information:
Nail Art PLR Pack

File Type:

.zip (articles in txt files)


Number of articles

22

Price of individual articles

$1

Bulk discount?

Yes, 35% off if you buy the FULL pack.
($14 instead of $22,

save $8

)


Sold in part?

Yes. To request individual articles click here.


Competition

The competition for this pack is currently VERY LOW (as of January 2018). Click here to learn how many people have this pack or part of it.
Buy the FULL

Nail Art PLR Pack

with all 22 articles for only $14

(35% discount)
Buy individual articles here.